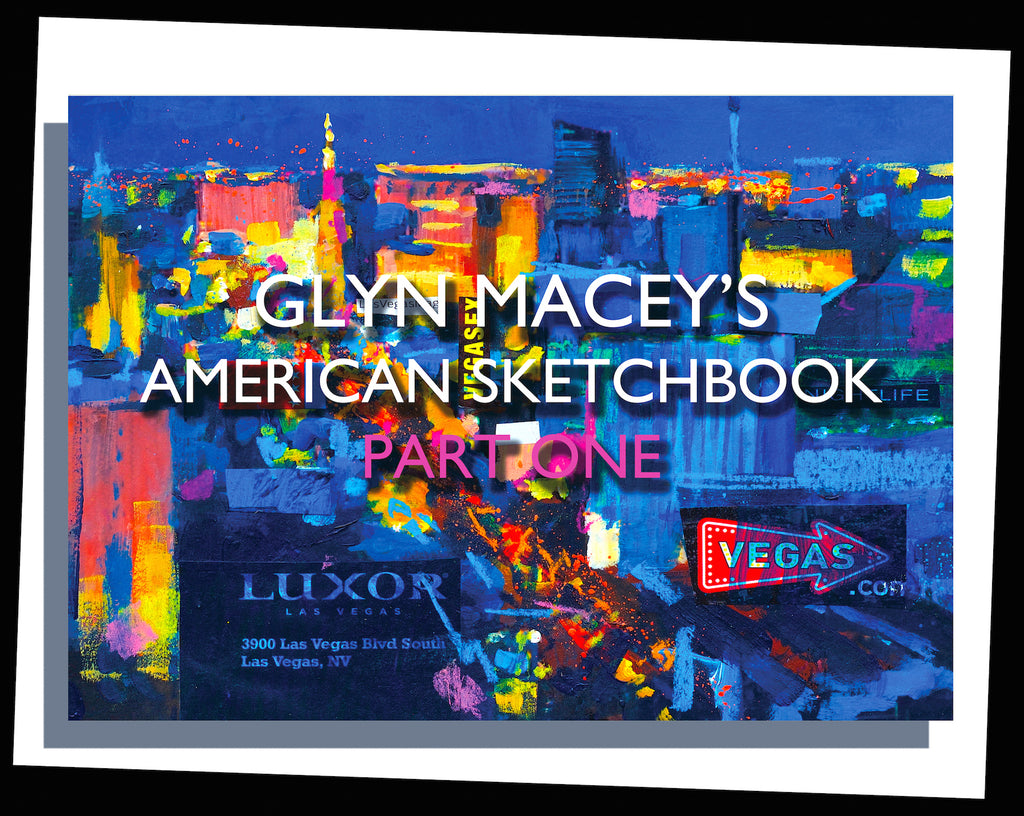 Glyn Macey Studio
American Sketchbook
"WELCOME TO AMERICA Descending into New York amidst a heavy thunder and lightening storm was not exactly what I had expected. The plane turned and swooped, circled and considered it's options. I peered through the rain soaked windows and gazing back at me with impassive eyes was Libertas, the Statue of Liberty. We hit the runway with thud. With the recently heightened security at US airports the heavily armed customs officer was decidedly caustic, "Yer doin wat?" he exploded, after I had nervously explained my plans (or lack of plans) for the following month. He leaned back in his chair, glanced nonchalantly at the ever expanding queue behind me, chewed his gum and drawled, "I ain't never heard a no-one paintin' their way across the U.S before... Educate me". I eventually escape through the airport customs and am met by my friend Steve, complete with his trademark beaming smile. During the drive through rain soaked Newark to Steve's home he explained the details for the next few days; exploring New York, a couple of workshops, lots of food, lots of wine and a day filming at Asbury Park. Sounds great! And after that? Well, I pick up a car in New Jersey and point it West..."
Limited edition of 100 signed copies only.
Delivered with corresponding signed limited edition print.
64 pages illustrated in colour throughout by over 70 original artworks
11" x 9" Perfect Bound
---
More from this collection