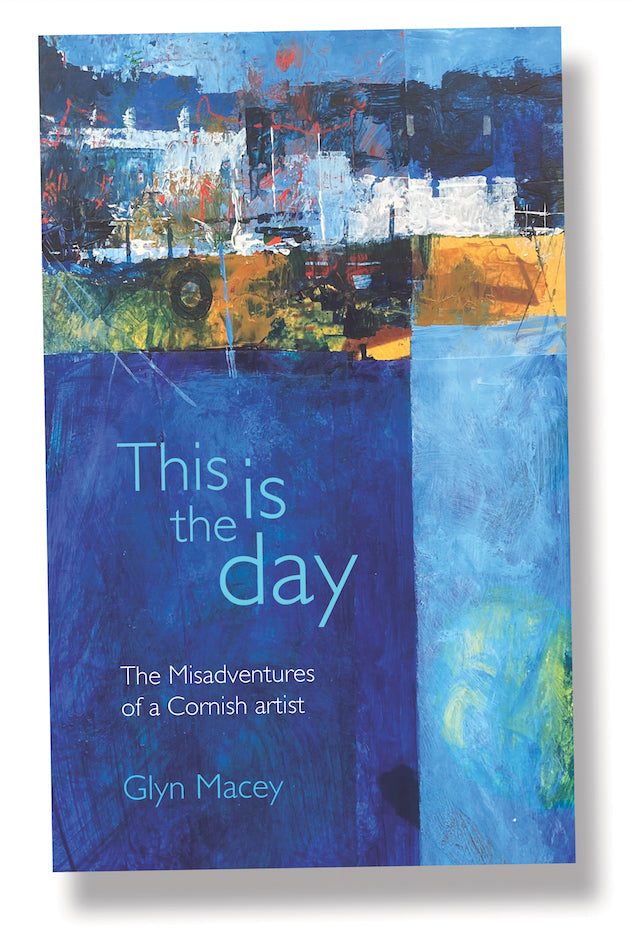 Glyn Macey Studio
This is the Day
… Until this crisis in Ukraine is over I will be donating all proceeds from the sale of my book 'This is the Day' to the British Red Cross Ukraine Crisis Appeal.
If you have read it you'll understand why.
If you haven't give it a go. Its a fun, creative biography all about growing up on the shores of Mounts Bay.
It's only £9.99 on Amazon and the proceeds will help ordinary, everyday people, like you and I displaced by a war they never asked for.
Thank you.

'This is the Day - The misadventures of a Cornish Artist' follows the ups and downs of life for an artist growing up on the coasts of West Cornwall. An in-depth exploration of what it is that makes a child choose their path. Their creative inspirations, the tragedies and the humour. 
Autobiography.
Each copy is signed and if you would like a dedication just let us know.
220 pages illustrated with black and white original artworks.
8" x 5" Perfect Bound.
Includes postage and packing for U.K. delivery only.
Please email for postage costs if ordering from outside of the U.K. Thank you!
---
More from this collection